Donors and Contributors
The herculean task of establishing and raising an institution from scratch needed the heart of a lion and a lion's share from the donors. The institute is deeply indebted to these visionaries who have never shrugged off their shoulders to any responsibility bestowed upon them. They accepted the challenge of building this institute and with their ceaseless efforts and monitory support to its modern day stature of excellence.

Mr. A.Z.K.Sherdil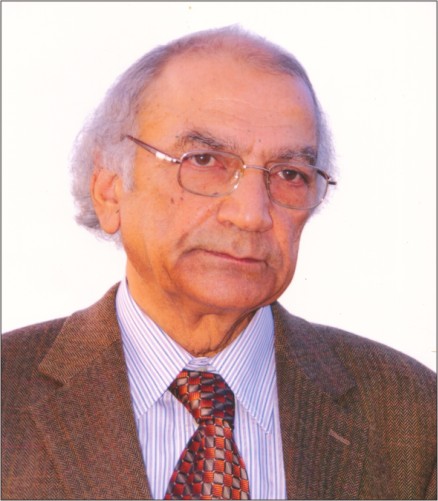 "Nations envisage their true face in the institutions". Considering the needs of the population of Gujranwala some noble souls mustered up the courage to provide and impart quality education to the people of Gujranwala. Mr. A.Z.K.Sherdil initiated the dream of this wonderful institution which was ushered and established at a rented place in 1987. This humble beginning has turned into an Alma Mater spreading over a space of 65 acres which was gifted by Punjab government on lease considering the importance and value of this invaluable project.
Mr. Shamail Ahmed Khwaja, Ex. Commissioner/Chairman BOT/BOG
Mr. Shamail Ahmed Khwaja, Commissioner/Chairman Board of Trustees/Board of Governors Quaid-e-Azam Public College Gujranwala, who has done B.Sc., M.A, LL.B & LL.M, was selected through an all Pakistan competitive examination, belongs to the Pakistan Administrative Services (PAS, Ex-DMG) and is a recipient of the most coveted President of Pakistan Gold Medal for his Best All Round Performance among Pakistan Administrative Service Officers(commonly known as DMG officers) at the Pakistan Civil Services Academy (CSA). Mr. Khwaja has served as Asistant and Deputy Commissioner, Deputy Secretary to Chief Minister Punjab, Director General of Attached Depts., and Chairman Punjab I.T. Board. He has been recently conferred with a "Leadership Excellence Award" by the CM Punjab. He earned the United Kingdom Britannia Chevening Scholarship and did his inter collegiate LL.M. (Masters in Law) from University of London's Kings College & London School of Economics (LSE). He also holds the distinction of having attended the 43rd session of the UN Commission on Human Rights (UNCHR) at Geneva, Switzerland. These personal credentials and achievements do not mirror a personality in its true manner and magnitude. In reality the personalities are gauged and assessed outside the personal affairs and into the impersonal and objective domains.
Ever since his arrival into the city he has taken every challenge from the scruff of its neck and accomplished it with ease and comfort. Be it public welfare or be it health and sanitation, be it education or be it any other sphere of human activity, he has left an indelible mark and the people of Gujranwala in particular and its adjacent area in general have benefited greatly from his services. His vision has been praiseworthy and his execution matchless. What even he has stepped, into has experienced new heights. His biggest trait has been his ability to lead from the front. A person who is known and appreciated largely for his deeds and not for his words because "Great minds act silently".
We offer heartfelt thanks to you for your memorable services, outstanding judgment and the precision and accuracy with which you have served this city.
HAJI MURAD ALI, MEMBER BOT/BOG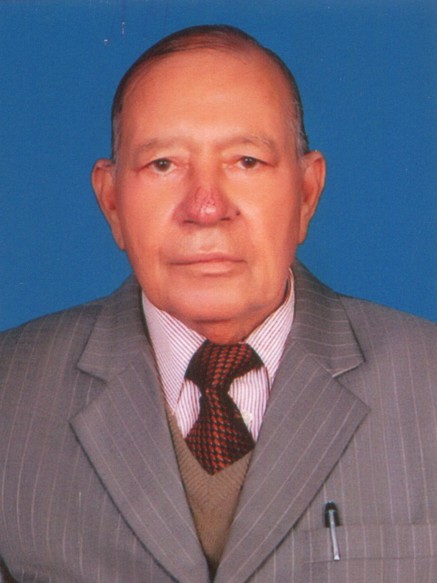 Haji Murad Ali who is the Chairman of Haji Murad Trust Eye Hospital, Gujranwala is the founder member of the BOT/BOG of Quaid-e-Azam Divisional Public School and College, Gujranwala. He had donated Rupees five lacs for the construction of Junior School buiding in 1987/88. He looked after whole process of construction of the building from its start till its completion. Inspite of being an aged person he is still taking keen interest in the development and uplift of the College. On the personal request of Sheikh Muhammad Yunas (Late) who had donated Rupees 85 lacs for construction of an Auditorium in the School Haji Murad Ali looked after the construction of Sheikh Muhammad Yunas Auditorium and every penny was spent judiciously to the complete satisfaction of Late Sheikh Muhammad Yunas.
Sheikh Muhammad Aslam, Ex. MEMBER BOT/BOG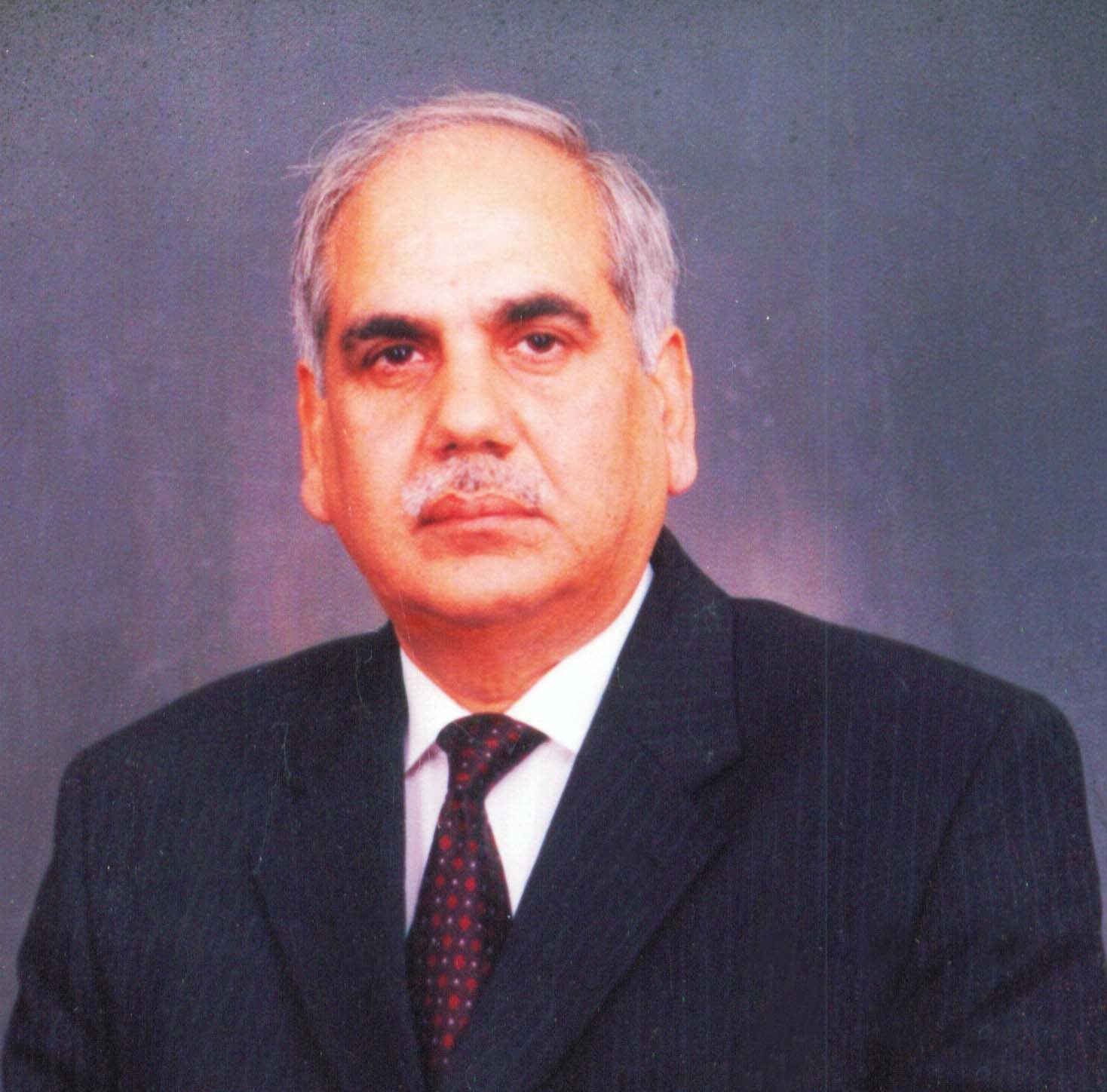 Sheikh Muhammad Aslam s/o Sheikh Muhammad Shafi (late) hails from a very respectable and renewed which has influence the public and private enterprise tremendously. For the city of Gujranwala He has rendered great services in the field of education and public welfare. Presently he hold the offices of many respectable charity and other organization. Ever since the inception of QDPS he has been actively engrossed in the decision making and important affairs in his capacity as a Trustee and member of Board of Governor side by side. He is also the member of Board of Governors of GIFT University Gujranwala. A person having sufficient exposure at public, private and corporate sectors. His vision, experience and services have been invaluable. He had been Vice President and Zonal Chairman of the Federation Pakistan Chambers of Commerce & Industry. He also remained present of Gujranwala Chamber of Commerce & Industry and also its Vice President. He enjoyed an eminent status by holding the offices of member Executive Committee Pakistan Silk and Rayan Mills Association and Chairman H.R. Committee Pakistan Industrial development Corporation. He was also member Board of Governors Worker's Welfare Board, Punajb Acts Council Gujranwala, Punjab Acts Council Lahore and TEVTA Gujranwala.
MR MUHAMMAD RAFIQ ANWAR (LATE), Ex. MEMBER BOT/BOG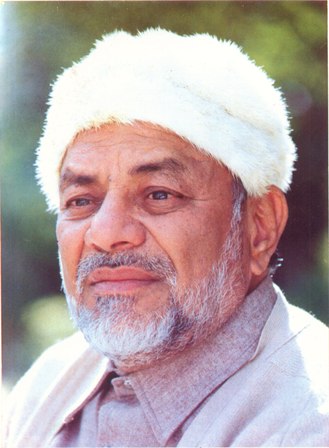 Mr Rafiq Anwar (Late) of Anwar Industries, Gujranwala, member BOT/BOG had donated Rupees five lacs at the start of the construction of the School in 1987/88. He alongwith Haji Murad Ali worked day and night and looked after the construction process of Junior School Building. Since start of this institution he whole heartedly remained associated with the school and always worked hard for the uplift of the institution till he breathed his last (May his soul in peace) in 1992.
SHEIKH MUHAMMAD YUNAS (LATE), Ex. MEMBER BOT/BOG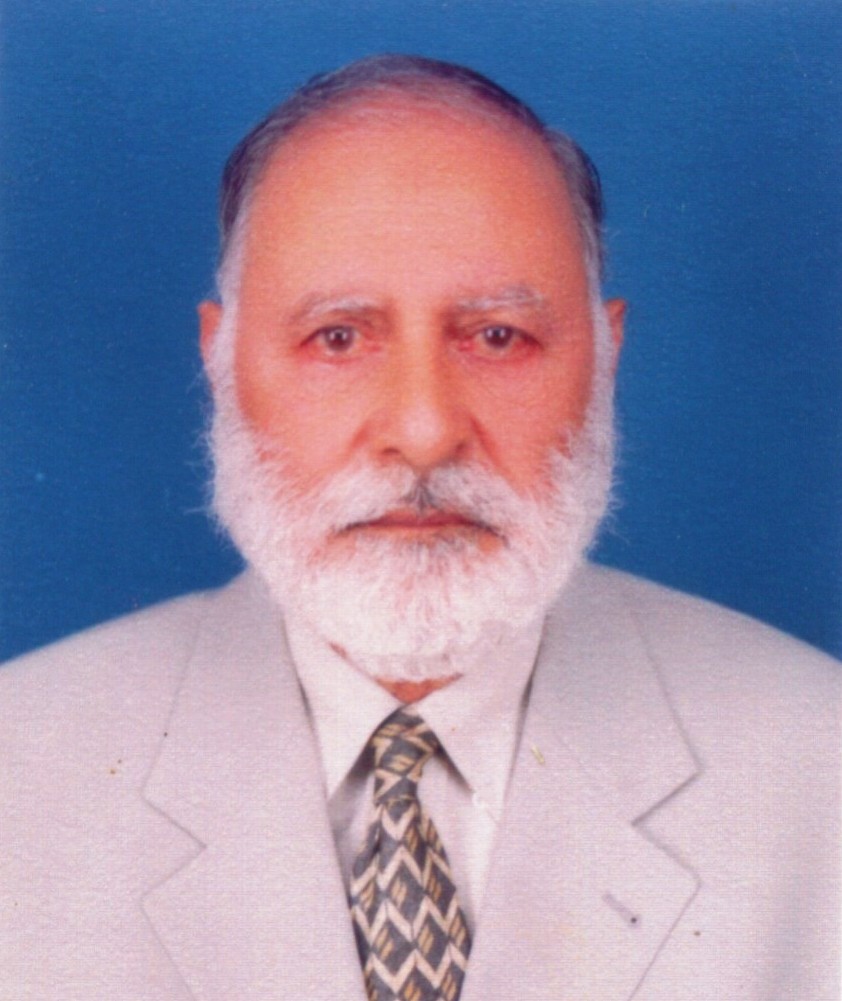 Sheikh Muhammad Yunas (Late) Member BOT/BOG had donated Rupees 85 lacs for the construction of an Auditorium in the School which was later named 'Sheikh Muhammad Yunas Auditorium'. Sheikh Muhammad Yunas (Late) deposited this money in the bank account and assigned Haji Murad Ali, Member BOT/BOG to look after the construction of the Auditorium. Since the start of this institution he whole heartedly remained associated with the school and always worked hard for the uplift of the institution till he breathed his last (May his soul rest in eternalpeace) on November 21, 2007.
SHEIKH MUHAMMAD NASEEM, Ex. MEMBER BOG
The city of Gujranwala is largely indebted to this very noble soul who has given his body and soul to the noble cause of humanity. He has been rendering great services to the people of this city in diversified fields. For his yeoman's services he can hold his head high in satisfaction and contentment. Some of the key posts that he has enjoyed so far are as follows.
He is the founder Chairman of SiddiqueSadiq Memorial Trust Cardiac Institute which has been serving Gujranwala city and its adjoining areas since its inception. He is also the chairman of Anjuman-e-Falah-o-Bahbood-e-Insaniat dialysis welfare unit D.H.Q Gujranwala where he donated twelve(12) dialysis machines from his own pocket to facilitate the countless ailing people. He has also been the president of TEVTA Gujranwala since 2010 to till date. He has been a proactive member of Board of Governors QDPS and a Trustee of Haji Murad Trust Eye Hospital Gujranwala and Help Education Gujranwala. He is the Chief Executive of Ch. Sardar Industries, Iqra Oxygen and Iqra Gas Private Limited, Iqra Woolen (Pvt.) Ltd. He is also the director of Gujranwala Carpet Yarn Industries and Iqra Woolen Mills Private Limited. He is also the Life Member of F.P.C.C.I. He is also the President of Punjab Small Industries Association S.I.E.-1 Gujranwala. He is also the Former President of GCCI.For these great services to mankind we offer our deepest sense of gratitude to you.
SHEIKH Nouman Salahuddin, Ex. MEMBER BOT/BOG

SHEIKH Nouman Salahuddin is president GCCI. From the educational record to professional experience, Mr. Nouman is widely recognized as successful businessman cum administrator. He has started the business of Prayer Rugs immediately after the completion of MBA and gained a reputed name in business community within a very short span of time. His commitment to national interests, rule of law, profession and humanitarian combined with the knowledge of trade and industry has resulted in numerous achievements during his career. He got many awards like certificate of appreciation from the World Bank, FPCCI Achievement Award, Best Achievement Award from business plus channel, Certificate of Appreciation from all Chamber's president conference etc. naming a few from them. He has visited many countries and invited numerous trade delegations in Pakistan in order to boost the international trade and to show them the soft image of Pakistan. He has boosted the international trade and earned huge foreign exchange for the economy of Pakistan. His efforts and hardworking for the international trade was recognized by the business community of Pakistan and he has been elected as vice president of Gujranwala Chamber of Commerce and Industry by the business community in 2011-12. Within a year he has done a lot for the business community of Gujranwala that after one year the business community of Gujranwala has elected him as the President of Gujranwala a Chamber of Commerce and Industry for the period 2013-14.
Khawaja Zarrar Kaleem, MEMBER BOG

Khawaja Zarrar Kaleem belongs to the elite family of this city which is known for its noble ideas and charitable deeds in and around this city. He has been holding many posts like President Gujranwala Chamber of Commerce and Industry. He holds the prestigious position of a life member of Federation of Presidents Chamber of Commerce. His area of service is pretty diversified as he has served this city and its people in spheres other than business as well. He was the President of District Hokey Association, President Punjab Hokey Association. He had also been an ex-member of Worker's Welfare Board Punjab. He is a very active member of Board of Governors of QPC. The heart, the dedication and commitment he has shown in discharging his duties is not exemplary but praise worthy. We are greatly indebted to him for his extra ordinary performance.